Hello Folks, the S&P500 futures are currently at 3315. Here's the hourly chart of S&P500 futures, at 23:20 US Eastern Time on Monday, 02 Nov 2020.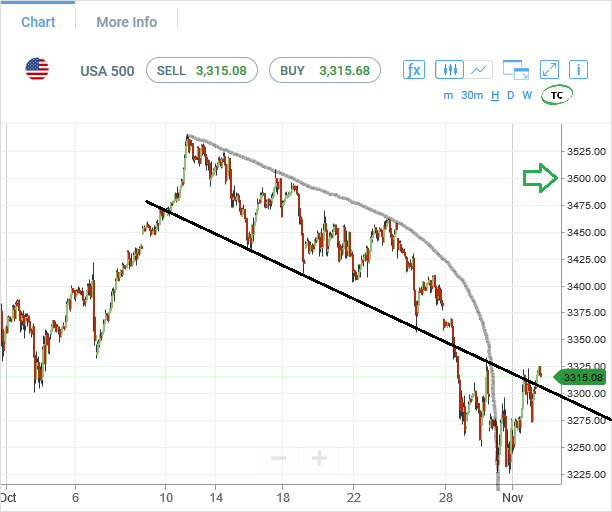 The futures have faced a sharp downtrend since the Oct 13th, when the parabolic upmove broke down, and we got a 300 point correction from 3530, which wasn't expected by many market participants. 3220 level provided support again, like it did in Sep 2020.
Now at 3315, the futures have broken above the downtrend resistance line, and they will aim to go higher towards 3500. Stay long above 3300 for target 3450 and 3500.
The futures can do 200 points move after US Election results, so keep Stop loss at 3280-3300. We can expect upmove today because the futures have successfully crossed 3300 after two failed attempts in last 2 days. Thanks.