Hello Folks, hope you had a good Xmas weekend.
The Emini futures are currently at 2260. The volumes have been very low, so we will have to see where the direction is with volume pick up. The long trade is still on. A retest of 2070-2080 level is possible this week. 2248-2250 should be the absolute stop loss on long trades. Below 2240, the S&P500 will face high selling pressure and we can see 2200 within a few sessions. Short positions can be taken between 2245 and 2215. In summary, our S&P500 futures strategy is to remain long above 2050 and go short below 2250.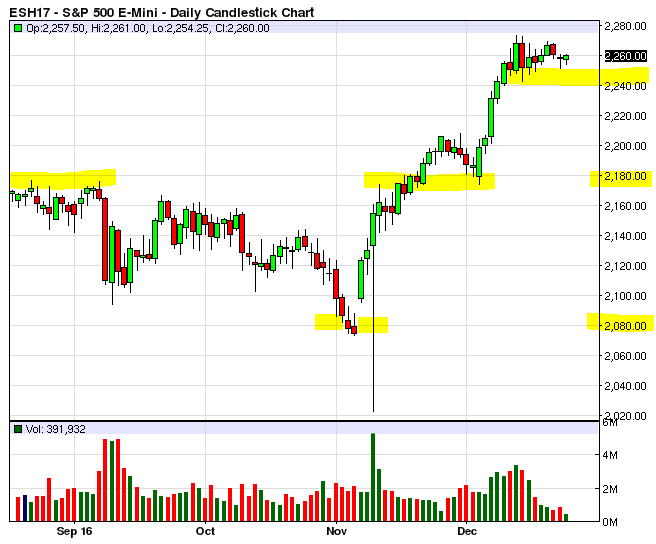 Please Note: If Trump fails to deliver on the promises, then this Trump rally will unwind over the next 6-12 months and we will see 2080 again, which is nearly 200 points correction from current level. Experience says hope rallies often get tested again and again, so we are likely to see 2180-2200 again in 2017. Traders should keep taking profits regularly. All the best!