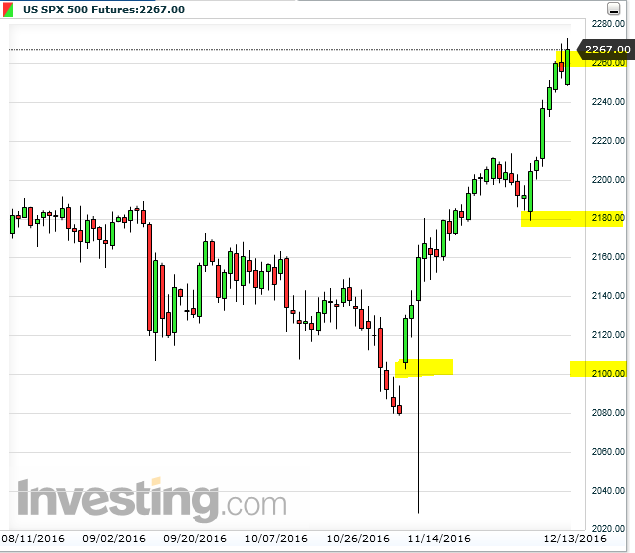 Emini S&P500 futures have hit 2270 today, extending past our previously published technical target of 2260. However, selling pressure can rapidly emerge and increase around 2260 level. The futures were running at par with index prices during the early part of the rise from 2200 to 2250. The futures are now running at a discount to index prices, indicating increasing amount of futures selling.
A correction from current levels is possible, and the futures can go down till 2230 without breaking the uptrend. Traders may look for a Sell trade below 2250 for 10-15 point gain.
Another Emini futures trading strategy at current levels is to stay long above 2250, with 2250 has the Stop and take profits at every 10-15 points gain. If you see 5-10 point gap down one of these days, that could also be used for selling with 10-15 points gain.
Overall, there can be no high conviction short selling as long the futures are above 2200. All short trades above 2200 are tactical, only with the aim to gain 10-15 points from the periodic corrections arising due to profit taking in this big rally spanning Nov-Dec 2016.