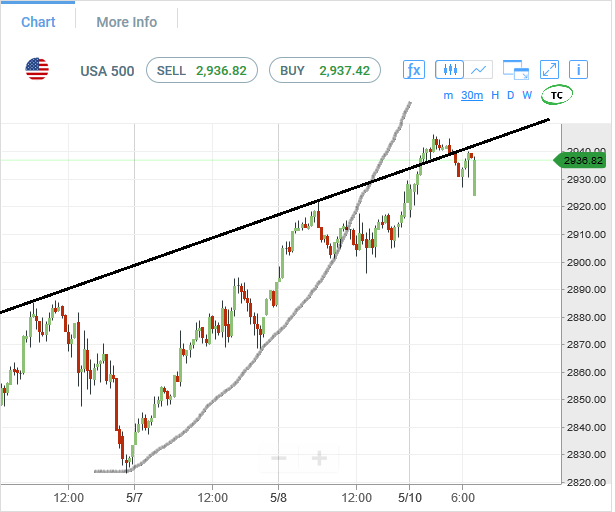 Hello Folks, the S&P500 Emini Futures are currently at 2937. They have moved up further after the end of day upmove on Friday, when they closed above 2920. The futures have hit 2940 early today morning.
There is a short term resistance around 2940 level, as you can see in the above chart (black line). The parabolic uptrend has also broken in the short term (gray line). So, we have to wait and watch for next few hours.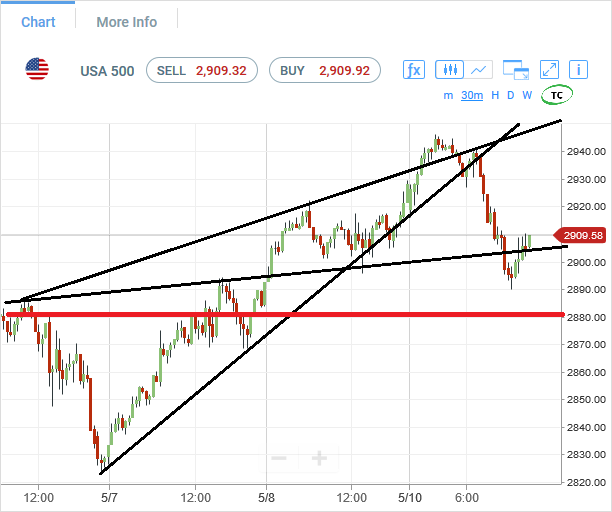 The above chart shows how the resistance at 2940 prevailed and the futures went down till 2890, a correction of 50 points.
The S&P500 futures trend is up above 2830, and 2880 is a critical level.
Our S&P500 Emini Futures Trading Strategy is to stay long above 2880, and exit all long positions below 2880. Meanwhile, 2900 can be used as a stop loss for most long trades, or for creating new long trades with 2880 as Stop loss.
[Bonus Trade#1] Buy at 2920 for Target 2960 with Stop loss 2900
Trade Result: Stop loss hit.
[Bonus Trade#2] Buy at 2900 for Target 2950 with Stop loss 2880
Trade Result: Trade in progress.