The S&P500 futures are currently at 2976.00 and down by 60 points from day high.
Today is the second day of the S&P500 futures trading around the 3000 level, which is also their 200 day moving average. Our tactical trading target of 3030 was hit today morning, and the futures went up till about 3035 and then faced a sharp 70 points correction from there to 2965.
The parabolic upmove of today morning got broken and the entire upmove of today got liquidated. Please see the charts below. The warning sign for a reversal of the entire upmove can once the parabola was broken below 3030, and the futures fell down till 2965!!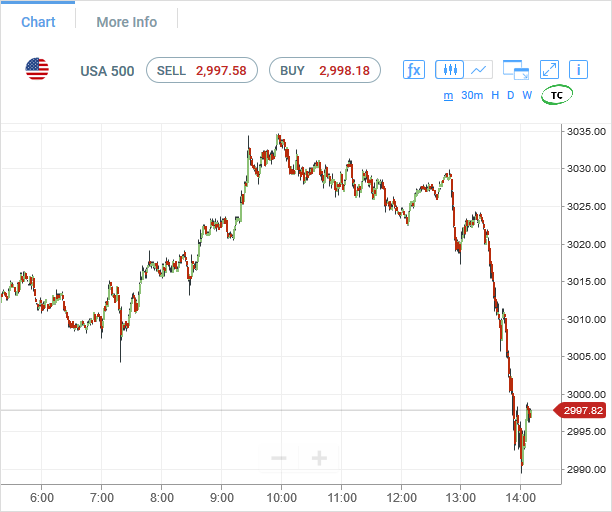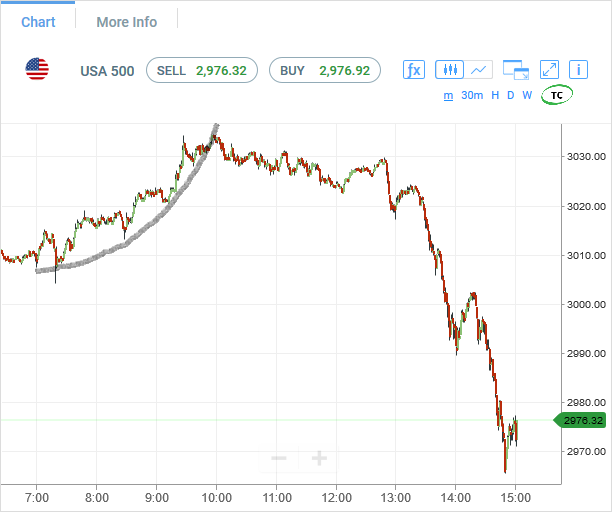 All this part of the 200 DMA testing at 3000 level. Nobody should expect a smooth run away rally from this very key level. This 3000 level is a major target, and also major resistance, when we are approaching it from below.
The S&P500 (or SPY) call options data indicated very high call options build up, which is usually not helpful for fresh upmove at key levels. So traders must be cautious here. Please keep 2950 as stop loss for any long position.
[Bonus Trade] Here's a rapid tactical trade, for a bounce back.
Buy SP500 futures at 2975 for Target 2995 with Stop loss 2960.