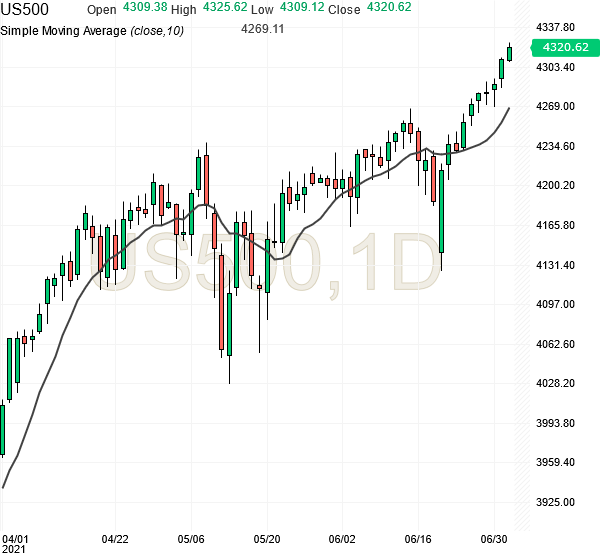 Hello Folks,
S&P500 futures are at 4321.
Our S&P500 futures trading strategy is:
"Stay long above 4300 for target 4400".
There is a strong bullish zone above 4300, which also coincides with a resistance zone between 4290-4320, and we are in that resistance zone currently, but the fact that the futures are moving above 4300 is positive, and we should stay long above 4300.
[Bonus Trade]
Buy at 4300 for target 4340 with Stop 4290
Please Note: The above trade aims to buy a correction towards 4300,
which may come as part of retest of 4300 support level. Thanks.